Post by gate93 on Jul 11, 2020 15:12:50 GMT -5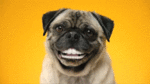 It helps that their players, on average, are significantly older than those on most other college teams.
Actually Quinnipiac's average player age of 21 yrs 8 mos was tied for 44th amongst the 61 teams last year and nearly 8 months lower than Holy Cross (and Colgate) average age of 22 yrs 4 dos (both schools were tied for 21nd). The better teams in college hockey often skew younger. Only 5 of the top twenty at year end had average ages in the top half and only 2 of the top ten did, including Cornell whose average age was 3 months older than the median average of 22 years 0 months.
The "big" schools like to complain about the age issue but in my opinion that is mostly to distract from the fact that there habit of taking high draft picks for one or two and done service is not a good model for hockey success.

It would have been interesting to see what would have happened if HC had put in a full court press (or maybe I should say put in an extra attacker?) when the Q got picked. HC's reluctance to move the women's program really hurt but the ECAC was looking to replace UVM which was an outlier for the league to begin with so I am not sure "fit" was a super important criteria. It had just gone through a period where Union's president loudly proclaimed an intent to run a DI program on a DIII budget and support (thankfully he is gone). I suspect the biggest issue for the ECAC at the time was to find a team that would not skimp on the program and could hopefully become a regular contender at the national level and a league standard bearer. Too many of the ECAC teams are consigned by who they are as schools (smaller, high admit requirements)to cycles of very good to even great followed by several, sometimes many several, years of not so good. The ECAC's revolving door at the top hurt it in comparison to other leagues. I think having Cornell, Harvard and Q pretty regularly in the top 20 has helped in the recruiting wars (as has the disintegration of the western conferences in to
the Big 10, one competitive conference and one conference arguably below or heading below the AHA).
I do see HC as the most (and probably only) logical 12th member of HE. Once HE realizes its on-cmpus arena capacity floor is too high (which it is), HC will need to figure out a way to get a 3,000 seater on campus and they will be in. The Centrum only holds promise for one-offs (like HC v BC) and I don't think HE will accept it as a temporary home unless the on-campus arena is fully in process. They did that with UCONN and it turned into a disaster. I would love to see it sooner rather than later as I think it might result in the occasional Colgate/HC home and home series.
Hopefully no more major dings to HC's schedule. It will be very interesting to see what happens with the ECAC this year - potentially only 5 of the 12 playing if the Ivies x-cel hockey too. Under the current announcement it sounds like no play for them til January which is going to be a schedule head-ache but probably can be dealt with. Hard to say how the other ECAC programs can have a season if the Ivies cancel. Plus RPI has x-celled fall sports with hockey up in the air last I heard.