Post by bfoley82 on Feb 11, 2021 21:39:38 GMT -5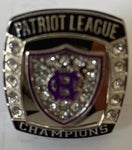 In NY, on WOR channel 9, they had a daily series "Million Dollar Movie" (which was a lot of money in those days). I must have watched "Yankee Doodle Dandy" at least 15 times.
From Wiki:
His next notable role was as George M. Cohan in Yankee Doodle Dandy, a film Cagney "took great pride in"[103] and considered his best.[104] Producer Hal Wallis said that having seen Cohan in I'd Rather Be Right, he never considered anyone other than Cagney for the part.[105] Cagney, though, insisted that Fred Astaire had been the first choice, but turned it down.[105][106]



Filming began the day after the attack on Pearl Harbor, and the cast and crew worked in a "patriotic frenzy"[105] as the United States' involvement in World War II gave the cast and crew a feeling that "they might be sending the last message from the free world", according to actress Rosemary DeCamp.[107] Cohan was given a private showing of the film shortly before his death, and thanked Cagney "for a wonderful job".[108] A paid première, with seats ranging from $25 to $25,000, raised $5,750,000 for war bonds for the US treasury.[109][110]



"Smart, alert, hard-headed, Cagney is as typically American as Cohan himself... It was a remarkable performance, probably Cagney's best, and it makes Yankee Doodle a dandy"

Time magazine[111]

Many critics of the time and since have declared it Cagney's best film, drawing parallels between Cohan and Cagney; they both began their careers in vaudeville, struggled for years before reaching the peak of their profession, were surrounded with family and married early, and both had a wife who was happy to sit back while he went on to stardom.[112][113] The film was nominated for eight Academy Awards and won three, including Cagney's for Best Actor. In his acceptance speech, Cagney said, "I've always maintained that in this business, you're only as good as the other fellow thinks you are. It's nice to know that you people thought I did a good job. And don't forget that it was a good part, too."[114]

I did not realize Cagney won an Oscar for his Cohan role.
I watched it in my Film History course in College.