Post by nycrusader2010 on Jul 26, 2021 19:49:43 GMT -5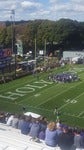 And I do think it's sad that more people don't fully comprehend just how great the US is at providing women equal opportunity in sports and give credit where it's due (in addition to men & women of all ethnic backgrounds). A lot of this equal opportunity is seen at the collegiate level (at least pre-NIL). If Brazil had the same college athletic structure (including the equivalent of Title IX) as the United States, they would probably destroy us in women's soccer, as would most of the Euro countries.
The Dominican Republic is an interesting contrarian example to this. Baseball is a rite of passage for just about every male with a spec of athletic ability. In NYC, Dominican men are a large part of the rec softball circuit. But you never see Dominican women playing in any of the co-ed leagues. You'll see them drinking Corona behind the backstop cheering for the men. It's just a very different culture when it comes to defined gender roles. You never really hear about the DR or other Latin countries being a significant Olympic/international competitor in softball -- US challengers always seem to be Australia, Japan and Canada.
LeBron isn't even playing in these Olympics!
There are a ton of American college athletes/alums that are competing for other countries due to the fact of Title IX gives women an opportunity to play here. This is the reason the USA Women's Soccer team has been more successful than the men. Opportunity gave the USA a head start in the women's game.
I'm aware -- using him as an example because he's someone whose definitely been politically outspoken and has suited up in the Olympic Games multiple times. To the point where some people would actively root against him even while he's wearing a USA jersey. Of the current Men's Basketball USA roster, I'm not sure of specific political or cultural opinions.