Post by bfoley82 on Apr 5, 2022 1:18:17 GMT -5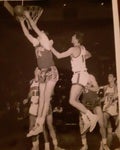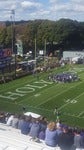 The reason Lia Thomas got the attention it did is because she was a conference champion and NCAA champion. There already has been at least  one trans athlete who competed in NCAA Division I Women's Basketball but she wasn't particularly good so no attention was paid. If a Men's DI scholarship basketball player changed genders, switched to their school's women's team and performed at the level of Griner or Bueckers, obviously the attention there would dwarf the Lia Thomas story. Especially since the games might be televised depending on what level DI program she was playing for. 
Interesting side note: The ONE sport where women routinely dominate men is ultra long-distance open-water swimming. The reason is because women have a higher body fat % and are able to keep their body temperature higher over time, which impacts performance. At the amateur and club level there's also virtually no difference between men and women's performance in curling. At the Olympic level, men have a slight advantage because their leg drive allows them to execute the faster shots better, and men can sweep harder, which would provide an advantage in controlling the curve of the shots. 
All about competitive balance.   When I said that track and swimming were not physical sports, I wasn't talking about the individual prowess required to excel.  In those sports, you generally do not touch your opponent.  In basketball, a genetic male fighting through a hard screen set by a female could have a greater probability of injuring the opponent.   There is an assumption of risk when playing a contact sport.  I don't think too many females go into a contact sport with the assumption of risk from collision with a genetic male.   For these reasons, where there is a combination of competitive imbalance as well as increased risk of injury, I think if this situation occurred in a contact sport like basketball, it would receive greater attention than in non contact sports like swimming or track
You hear of these issues when men play field hockey in the states with females. They tend to be more physical and can strike the ball harder...