Post by nycrusader2010 on Jan 29, 2023 8:49:46 GMT -5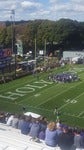 And the whole "not first ballot" thing has been going on for decades. I would be willing to bet Jeff Kent jumps next year. Can't remember if he was on the 'roids list or not, though.  
I think the distinction is that players and teams have looked for loopholes and advantages to take within the course of the game for years...the Astros just took it way too far. Similarly, while the cheating likely helped the players and their stats, it did nothing to prolong a career...getting a likely 400 hr hitter to 500 homers, etc. 
As someone else has since pointed out, Kent wasn't a first ballot candidate, in fact it was his last. I've always argued he should get more support than he has, but I've come short of claiming he should make the hall...he's one of those players that I'd be ok with him in or out, so I am not necessarily upset he didn't make it, just upset more writers didn't recognize his career. His "positional home run leader" title gets a bit watered down though when one considers his defense...he was a below average second basemen, and if he played ANY other position (except maybe SS) he probably would get even  less support than he does now.
I also noted an interesting comment on Hernandez following Rolen's election. I think today's voters would certainly give Hernandez the requisite support (but also remember, at least part of his lack of support is due to his involvement in the Pittsburgh drug trials...granted I think we'd forgive quicker today). I also saw a similar post arguing for Mark Grace in light of Rolen's election...if you look at the numbers, its not a ridiculous argument..granted part of Rolen's cache was his otherworldly defense...but Grace was still very good in the field, having won a few gold gloves, but he was not a once in a generation fielder like Rolen.
These are all great takes. And I have no idea why I would've thought Kent was newly on the ballot -- that would've meant he'd played into his mid-40's. Playing a historically weak offensive position and having had the exposure of hitting back-to-back in a lineup with Bonds were both factors in his favor and he still couldn't get in. Good shot he gets in on the veterans' committee vote whenever he's eligible. That seems to be the backdoor now for guys who really belong in what SOV would accurately describe as the "Hall of Very Good".